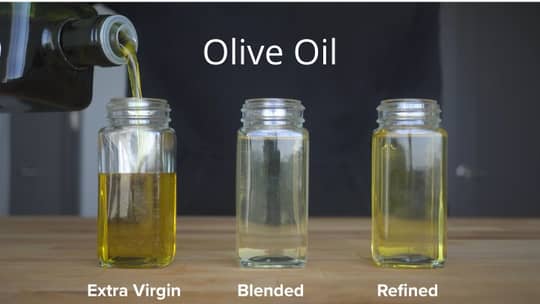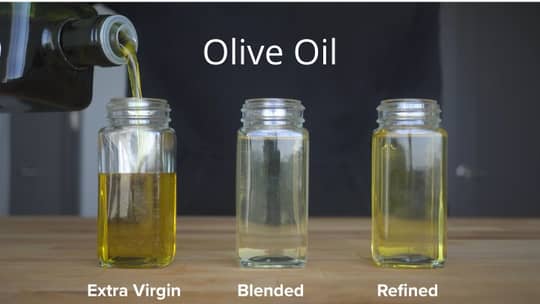 Olive oil is one of the healthiest oils. Researchers have found that eating olive oil daily can help to prevent heart disease, diabetes, obesity, metabolic syndrome and even cancer. In this article, we have compiled the list of 9 "India Best Olive Oil" to save you from confusion of which is the best olive oil for cooking.
The sustained use of olive oil is slowly gaining ground in India. And there are many olive oils kinds are available such as Extra Virgin Olive Oil, Standard Virgin Olive Oil, Pure or Blended Olive Oil, Refined Olive Oil and Pomace Oil.
Olive Oil Benefits
Contains healthy monounsaturated fat called Oleic Acid
It is good for weight loss
Resistant to high heat, making it a good choice for cooking
Contains antioxidants that help prevent cancer
High in good cholesterol
Contains Vitamin E that nourishes the skin
Moisturizes hair reduces scalp irritation and dandruff
Buying Olive Oil?
You need to keep these points in mind.
Look for opaque or dark glass containers.
Choose bottles toward the back of the shelf, where no direct light reaches.
Look for brands that have "sell-by or best-by" dates or a date of harvest – the newer the better.
Choose small containers that will be used up quickly.
Shop for oil in smaller stores where it moves quickly, rather than large supermarkets.
Look for brands with a harvest or sell-by dates on the label.
Taste before buying if possible.
How to Store Olive Oil?
Avoid transparent decanters. Wrap clear glass bottles in foil to extend shelf life.
Consider decanting only the volume needed for the week into a smaller bottle.
Store extra oil or oil used infrequently in the refrigerator in a covered or opaque container.
Never store oil near or over the stove. Keep it in a cool, dark pantry or cabinet.
Olive Oil for Weight Loss
There are too many olive brands who claim that their product is pure and authentic. You will come across several brands, each claiming they are the best. But which one to pick? Here, we have listed out the 9 "India Best Olive Oil", which shall help you make better choices.
Borges Extra Virgin Olive Oil is one of the best olive oil for cooking. Why? Because the cold extraction process makes the Borges Extra Virgin Olive Oil full of antioxidants. It means that there are no chemicals involved during the extraction of this olive oil. The product is packaged and manufactured in Spain. Spanish olives are regarded as one of the best to extract the oil. You can use Borges Extra Virgin Olive Oil to prepare your everyday cooking and also for salads and dressings.
Bertolli Olive Oil has a mild taste and aroma which gives you the best taste in your everyday cooking. It is perfect for frying, grilling and sauteing. Bertolli Olive Oil is also stable at high-temperature cooking like for frying and deep-frying. The whole thing is a bit pricey than most of the other olive oils available but is by far one of the best olive oil because the brand is truly old and trustworthy.
All those of you would like to use extra virgin olive oil for your cooking can consider Fragata Extra Virgin Olive Oil brand. Fragata olive oil is available in different quantities, like the regular 250m pack, 500 ml pack, 1 litre and 5 litres pack. Fragata Extra Virgin Olive Oil extra virgin olive oil is made using a cold-pressing technique which does not require any use of chemical adulterants solvents or hexane at all. That's why Fragata Extra Virgin Olive Oil is healthy cooking oil.
Disano extra light olive oil is by far one of the best olive oil to cook Indian dishes and for deep frying. This Olive Oil is available in one litre, 2 litres, 5 litres, and 500 ml pack. Olive Oil has a high smoke point; that's why it is quite stable at high heat. It is trans fat and cholesterol-free. It has a high amount of unsaturated fatty acids and very less saturated fats.
Now, this next brand is also a trendy Olive oil brand in India. Leonardo olive oil is rich in MUFA, which is monounsaturated fatty acids. It has less amount of saturated fats which are deemed harmful for the heart. The cooking grade olive oil is extra light and is suitable for day to day Indian cooking. The oil has zero trans fat and is cholesterol-free oil. People who are on a weight loss spree would also love to cook the food in this edible olive oil.
Figaro Olive Oil is one of the most popular Olive oils in India. The oil which is also known as jaitun ka tel. It's been in use since ages for baby massage, skincare, hair care and even for cooking. Most of the Indian people are pretty aware of this brand. It is a hundred per cent vegetarian product and is edible. It is available in tin boxes of different quantity. Therefore, oil is superb for cooking.
Del Monte olive oil is pomace oil. Pomace olive oil is the cooking grade oil. It comes in a plastic bottle which makes it extremely easy to use. Prices also decent and quite affordable as compared with the other available brands. It's a light cooking oil that is ideal for regular Indian cooking.
Kinsfolk olive pomace oil suitable for cooking and has better stability over different temperature ranges. Because of this, it is physically stable and does not change its structure and features while cooking. This edible oil is also resistant to oxidation and evaporation.
Cesar Olive Pomace Oil is also perfect for daily cooking requirements and body massage. It is made and manufactured in Spain. As I told you, Spain is the place to make the best olive oil. Packaging wise too it is quite user-friendly as it is available in a plastic pet bottle. The oil is comparatively cheaper than the other options I have listed.
How Olive Oil is used